With real estate once again becoming a reliable investment option, it isn't surprising that many of you are looking to buy a home – and what better place for it than Redding, California with its picturesque surroundings, including Mount Lassen and Mount Shasta and of course, Shasta Lake itself. So, let's take a look at some of the different areas in and around Redding and look at what kind of real estate appreciation we're looking at to help you make a decision.
Centerville – the Rural Eden of Redding
Centerville is at the top of the list of areas that have appreciated since 1990. The area is considered rural because of the population density with the real estate median price around $317,000. Homes range from three to five or more bedrooms. The neighborhood is considered above average income and the commute is typically around 15 to 30 minutes one way.
Rancho Road – the Perfect Suburbia of the City
Rancho Road comes at a close second to Centerville in the real estate appreciation stakes with a median real estate price of $369,056. Houses are medium to large (three to five or more bedrooms) with almost all of them being detached single family homes. The income here is above average with a commute of less than 15 minutes one way. You can call it Suburban paradise indeed.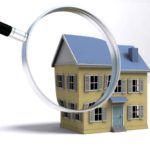 City Center – the Heart of Redding
City Center sits lower down on the list with a median real estate price of $192,515. Most of the real estate here is small to medium apartments (studio to four bedrooms) and some single family homes. Most of these are occupied by renters rather than homeowners. Real estate appreciation is low primarily due to low vacancy rates, which can happen if new homes have been constructed but not occupied. For those who are health conscious this neighborhood is great as 5% of the people here choose to cycle to work while another 13% walk – more than most of America.
Alpha Lane/ Portero Drive – the After Retirement Heaven for You
For those looking for somewhere to settle once retired, Alpha Lane/Portero Drive is a great place with a real estate median price of $302,449. The homes are medium to large and the area has above average safety ratings compared to the rest of the state. The neighborhood is considered above average income.
The most important point to be noted about appreciation is that it won't be uniform across the market. Homes that are in the lower range tend to appreciate more based, of course, on other factors such as the neighborhoods involved, average income, vacancy rates, crime rates, schools and so on. Depending upon what you are looking for – a home to live in or a property to invest in – Redding, California has something for you.
Follow us on Twitter
Follow us on Instagram
LIKE US on Facebook
Follow us on +Google