I designed this site initially to show people my journey to becoming a real estate investor. I bought a course through a reputable company that did things different than others out there. My idea was going to be to share a video of what I had learned from the course.
I never got around to doing that and the site Redding Real Estate Pros just sat there in internetland and each day I would look at RREP to see how it was doing. You see, I have this little pluggin or app"Alexa" that I installed into my browser Chrome. What I do is I go to RREP and then when the site loads up I move my mouse to the top of my browser and click on the "Alexa" app and I get a score or ranking in the world and most importantly in the USA of my traffic that the site gets. Then I proceed to take a screen shot of that score and save it in a file. Right now I have a total of about 67 screenshots of my scores and its very encouraging to see how well this is going.
It was the end of last year while I was with family enjoying the holiday on 12-26-15 I started to build RREP. I love the idea of internet marketing and I even started a business last year… Override Marketing . I have a few projects going right now, my personal website IM Chris Tutte , building out an Embroidery site, ThisNThatEmbroidery.com and for the future vision is something with Facebook marketing…so I know how to structure a site. I didn't do very much to RREP and when I say I didn't do very much to the site…I literally put together some pages with the keywords I want to rank for and wrote a sentence and that was it. I obviously did something right though because the site is doing well and when I say it's doing well I mean that I have a better "Alexa" score than every real estate agent or agencies site in the Redding CA area and in northern California.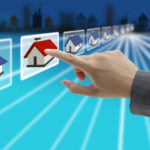 Anyways, I was sitting around one day thinking about RREP and how can I monetize it and IT came to me. The LIGHTBULB went on in my head. I need to feature every real estate agents in Redding CA on my site with a bio, their featured properties and articles. Each real estate agent and or agency will have their own website. Redding Real Estate Pros is going to be a local membership site where the agents can be found easily for future clients. Also, RREP has developed some lead capture pages that will generate new leads for the agents that are members so they can get more sales in their business. I just need to get the word out to all the real estate agents.
Redding Real Estate Pros is kind of like Trulia, Zillow and Realtor.com. When you do a search for "redding real estate"or "redding real estate agents"you will most likely see on the 1st page of Google, these popular sites that have a lot of authority and some local ones as well. Trulia, Zillow and Realtor.com put engaging content on their sites every day….10 times a day and that is why they are so popular.
Right now you don't see RREP but it won't take long before RREP is beating everybody on the 1st page of Google. How do I know that? I know that if you have a bunch of real estate agents on one site, collectively driving traffic to their OWN pages, RREP will naturally get pushed up to the top of the search engines. I know the strategy Trulia, Zillow and Realtor.com play, they cold call all of YOU real estate agents and pitch you a deal and it sounds like a really good deal too. Does this sound familiar "For just $150 a month you can be seen on their site for a certain keyword phrase in your area". How well has that worked for you? And its costly too. That is a total of $1800 a year for what, a hollow promise. Also, that kind of advertising is not sustainable, you are just throwing money in the wind so to speak.
Redding Real Estate Pros is different and it's not going to cost you an arm and a leg either. Redding Real Estate Pros has some authority right now that you can "Coat Tail" off of, if you know what I mean. Each agent who becomes a member will have their OWN site on the internet with instant AUTHORITY. Membership sites work and you see them all over the internet these days. Honestly I really haven't set a monthly price yet but it will be reasonable, $25 to $35 a month. Put aside the cost of a monthly subscription to RREP and put in perspective, if you can advertise on a website for $300 a year and get just one new client and close them on a transaction, is that not worth $300 a year?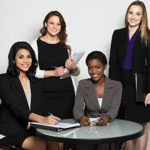 So if you are a real estate agent here in Redding CA (especially a NEW real estate agent) and are looking for an edge on the competition, join the PROS. I was told once that " 10% of the real estate agents do most of the business" , well Redding Real Estate Pros is going to change that. At one time in my life I wanted to be a real estate agent but you guys work your butts so I thought I would help you all get more leads and more sales for your real estate business.
Get the edge on your competition and join the PROS.